Hello
Fellow Awkwardians!
I do observational comedy about social anxiety and human awkwardness.
Follow my ANXIETY VLOG on YouTube – 
Instagram & Twitter @funnystorey
"Distinctive and very funny." GLENN MOORE (MOCK THE WEEK)
"One of the most naturally funny comedians on the circuit." JAMES GILL (8 OUT OF 10 CATS)
"Hugely enjoyable…better than a bottle of Pinot." SU POLLARD
Edinburgh show 2019.
Still(awkward)Life.
"It's difficult I think being a human person." 
Happy behind the curtains closed and determined to keep the world at arms length, Andy examines the painfully awkward moments of life (social conventions, strained human relations, self help, self doubt and potatoes) with a super dry wit and a relaxed charm.
Edinburgh Festival 2017.
What a fab Festival last year..loved it. If you were in our audience, then you are the best human people ever!
EDINBURGH  2016.
4 stars **** ED FEST MAG.
"..a charmingly haphazard waltz through one misanthrope's awkward past…emotional repercussions of encounters with sexual role playing, family Christmases, and genteel estate agents all flare up almost autonomously, and are suppressed before your very eyes with Storey's singularly effective prescription of public self­-mortification.
Andy Storey looks like a beatnik Genie in a bowling shirt, and he tells a truly funnystorey.
THE HERALD.
"Sharp and funny… a wistful Alan Bennett quality… perfectly pitched."
TOM GREEVES(@tomgreeves)
"An utterly singular character, which is rare in comedy, and very funny…"
Michael Bilham (@MichaelBilham)@funnystorey loved the show very glad we took a punt on you. Really relatable.
Richard de Lisle (@lislecheever)@funnystorey brilliant stand up today from this talented man, go see.
Rae Cooksey (@RaeCooksey)Edinburgh highlights. @funnystorey . Took me back to my childhood in hilarious ways.
Tim King (@timking73)@funnystorey Great ending to a couple of days at #edinburghfringe2016Thanks for all the laughs Andy.
BBC NEW COMEDY AWARD FINALIST 2015.
As part of the BBC Comedy Awards I was invited onto The One Show. Small fun was had.
The competition started in 1995 and previous finalists have included Daniel Kitson, Alan Carr, Peter Kay and Russell Howard.
After two semi-finals and over 750 acts, six acts were chosen for this year's BBC Radio New Comedy Awards Final. The final was broadcast at London's Comedy Store live on Radio 2.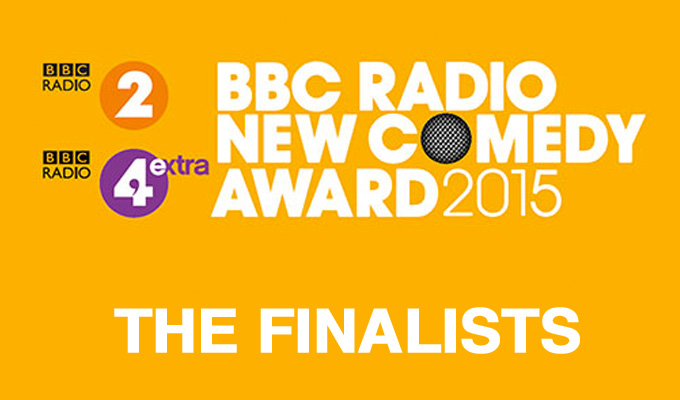 NOTE: If you ever need a hard beard, then may I recommend my favorite of all hairsprays SILVIKRIN MAXIMUM HOLD. I wear this not only onstage but also through many of life's more difficult journeys, and unlike a person/human, it will never let you down, or try to take physical advantage of you when you're trying to watch 'Lewis.'
TV BOMB Review Edinburgh 2015 – FOUR STARS ****
Last year in 2015 I went to the Edinburgh Festival working alongside BBC Radio New Comedy Award finalist Mr Tom Ward in our Comedy hour 'A Ward Winning Storey.' Full houses and much fun we had. Here we are beneath. Look down and feast.
A Ward Winning Storey – 4 STARS.
@ Cowgatehead, until Mon 31 Aug 2015 @ 21:30
Two guys with different approaches to grooming – Andy Storey (preposterous beard), Tom Ward (Emo Philips/Richard Ashcroft hair mash-up) – but the same solid grip on stand-up. Storey's material is childhood stuff – pushing kids down stairs, graffitiing textbooks – and some funny tales about his sex life. Confident working an audience…it's obviously a forte. Ward's more lugubrious. He deadpans off the audience into flights of fancy, with distinctive style. His imaginings of doing phone sex with 80s tech is particularly good..but both put in very good turns.